Discussion Starter
·
#1
·
Well it's almost over for me, the weekend that is. I had a great weekend of dove hunting with my son and his friend( our other part time son). I got to spend time with my son on a more down to earth way and he seemed to be the same with me. I got to give a little of my knowledge to them and they even taught me a thing that they are growing up.
This morning my son and I went out for Dove hunt, just he and I. We had a great time and Josh is getting to be a better shot every time we go out.
Here come some more photos, if you guys are not bored with them yet. I remembered to bring the camera this morning, so we have some action shots. Hope they come though. may have to post them later I was having trouble upload some pictures.
This is Josh after about a half hour of hunting at Day Break.
Josh Waiting for more Birds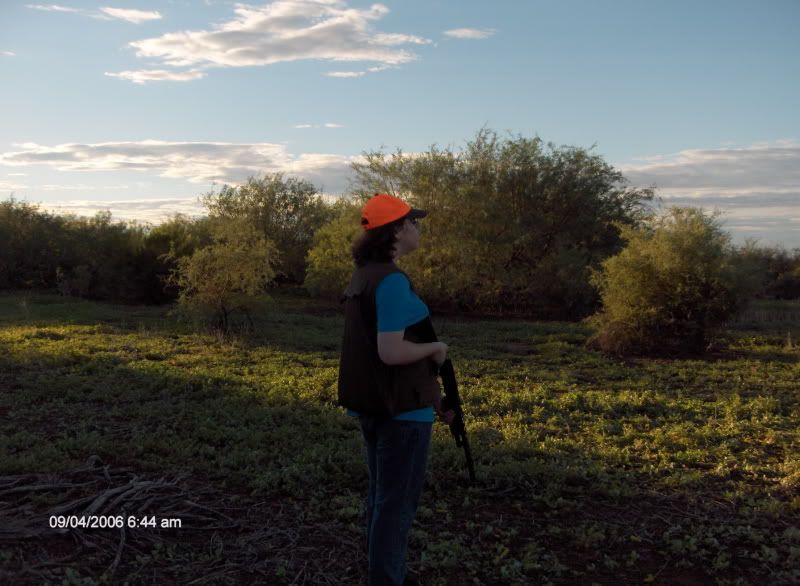 Here they come again
Taking Aim
Got another
My turn
Take um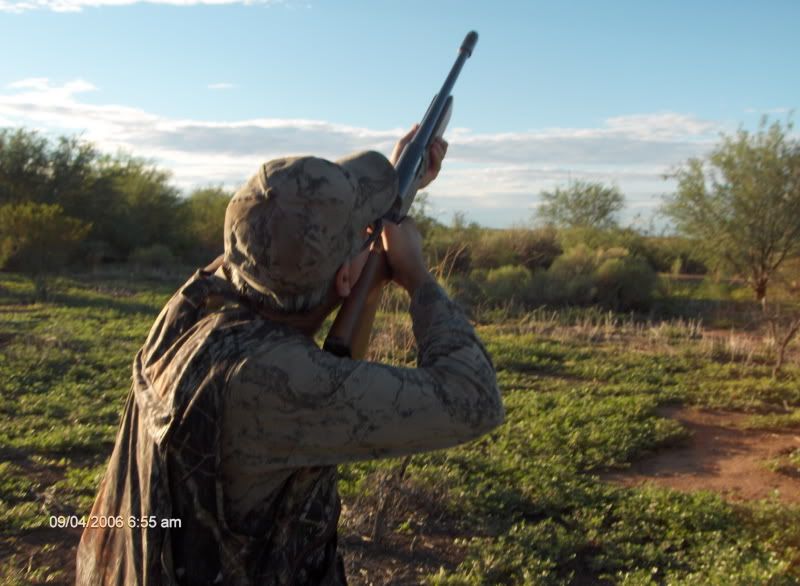 Reloading as They come in.
Eurasian Dove- The only one I bagged. It was a high flyer. Thought I could get 25.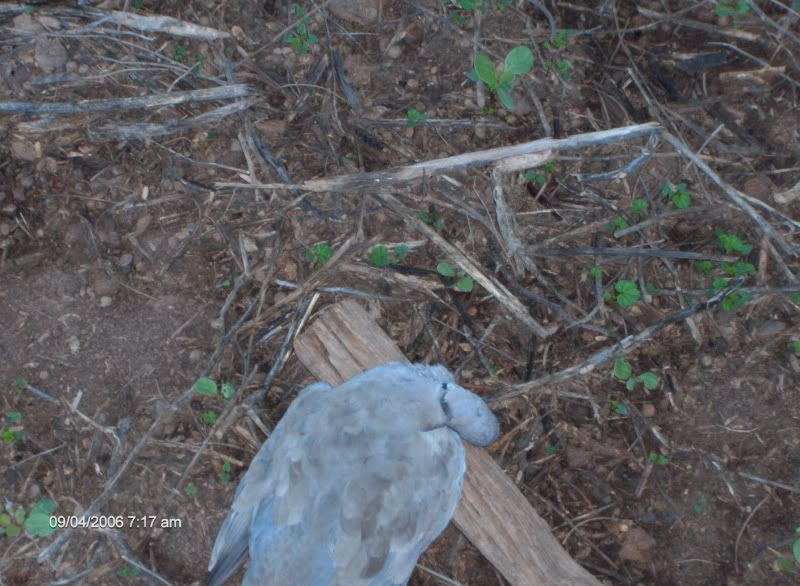 The Eurasian Collared Dove photo's didn't come out that well.
Josh with Birds He bagged 7
Me with Birds
Okay the weather was HOT. I was sweating every day at 6:00Am. The last picture of me with birds you see my shirt is soaked. I can't wait to it cools off.
Over the weekend I got to shoot Doves- Saw a Coyote run at me ( only had bird shot in gun) - Saw a bunch of Quail ( or I should I say COVEYS) - Saw a few Hawks - Saw some Jackrabbits but didn't have a shot- Saw Cotton Tails but didn't have a shot,because I was looking for Dove.( Sure) Saw the most Buzzards I every saw in one place. ( I need to get out more) :lol: And The best thing--- Got to go hunting with my son Josh. Now that was a priceless weekend. The good thing this work week will be shorter. :lol:
So how did you all do? Any Eurasian Dove? Are you going out next weekend?
PS. Who said there is no green in the Desert?