Discussion Starter
·
#1
·
I was fortunate enough to pick up a 5 year old spayed GSP. The man who owned her is going through rather
serious health issues and couldn't get out in the field enough. She is extremely obedient and is slowing getting used to her new home. I have another spayed GSP who is about 1 1/2 years old that I'm still training. She's getting close but needs a bit more work before I'll trust her out in the field.
Here is Coco (darker one), Farley, and my son Zachary.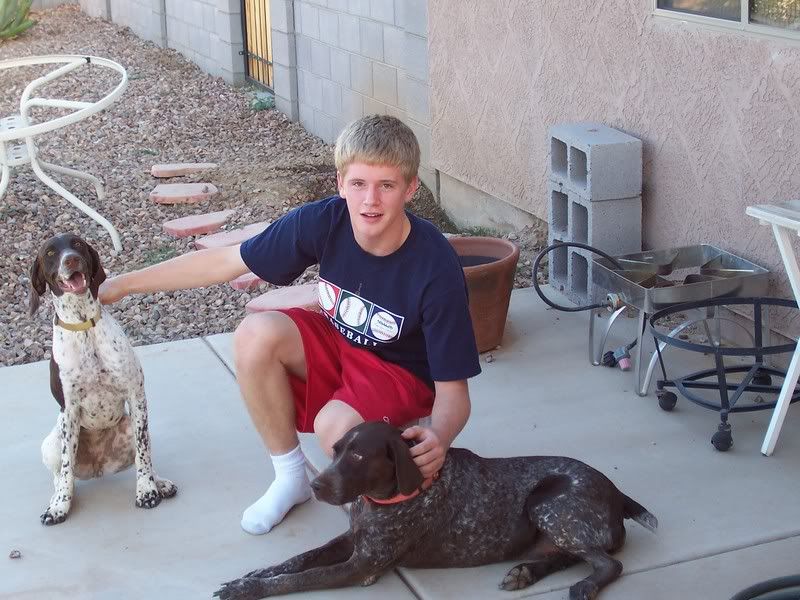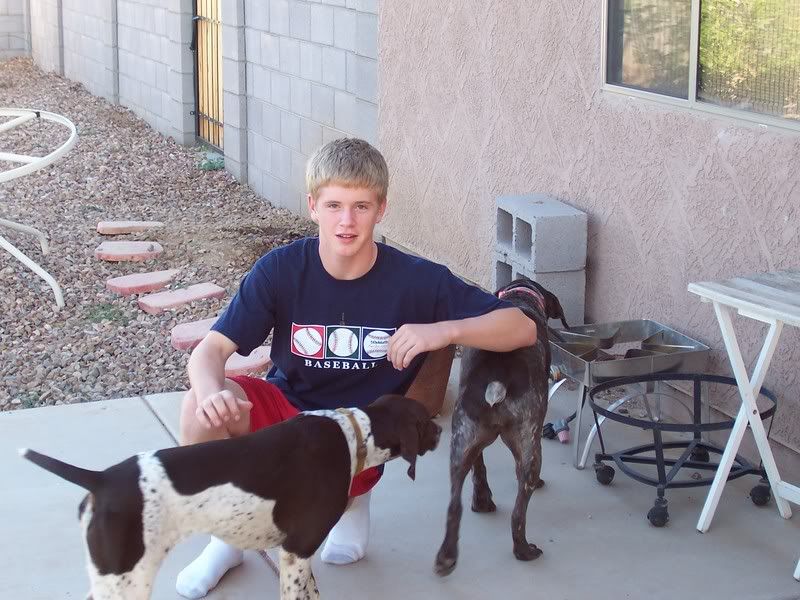 Coco is a bit over weight right now, but I'll give her plenty of exercise to help get her ready for the quail opener.
I'll probably hunt with her fairly lightly until she gets into better shape - I don't want her to get too sore or otherwise injured.
Anyone want to go quail hunting?