Discussion Starter
·
#1
·
Well, the wife came home from church (I'm a practicing heathen myself, although I did spend the better part of the morning cleaning the kitchen..that oughta buy me out of some time in purgatory...) and I asked her what she wanted to do for Mother's Day. She, as usual, was dry on ideas other than to sit around and bask by the pool seein's how the kitchen was clean. So, I in my wildest ideas on how to get out of the sittin by the pool thing (fat dudes start grease fires in this heat, I don't care how much water you got) I suggested we try to make pizza in the grill. Good thing I'm such a sweettalker, as I'd managed to break her last pizza stone a few years back on the same grill, and here I was asking her for another. She was even kindly enough to ferry me up the the Linen's N Things store, where we found and purchased 2 pizza stones - 1, a 13 inch the other, a 15.
We stopped by the local purveyor store type market (basha's around here) and picked up the making's for pizza to include the dough. What's a dumb hick like me know about making pizza dough.
Anywho...we fired up the old ceramic cooker and here's a sample of what came off...sure was tastey and not bad for a married couple drinking Italian wine and listening to Irish folk music at the same time (along wilst cooking pizza, of course).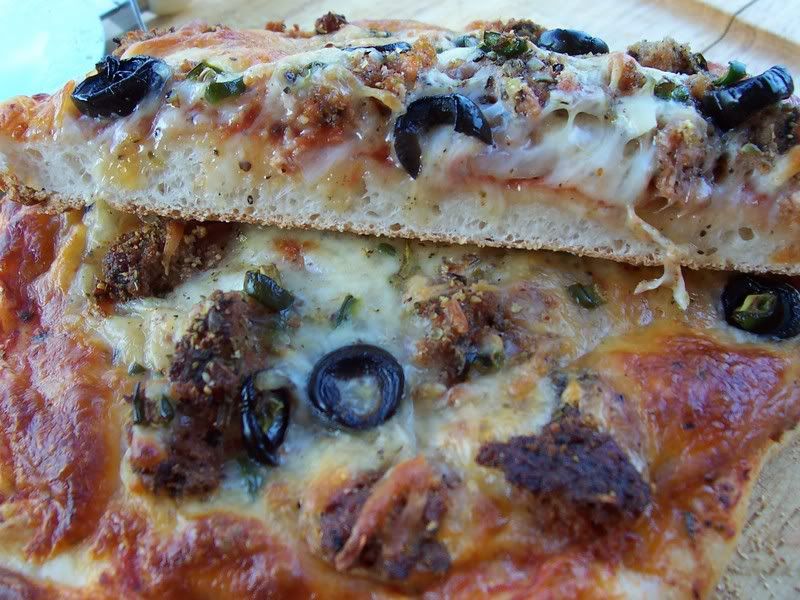 With the **** red...my 'pologize to the Italians among us...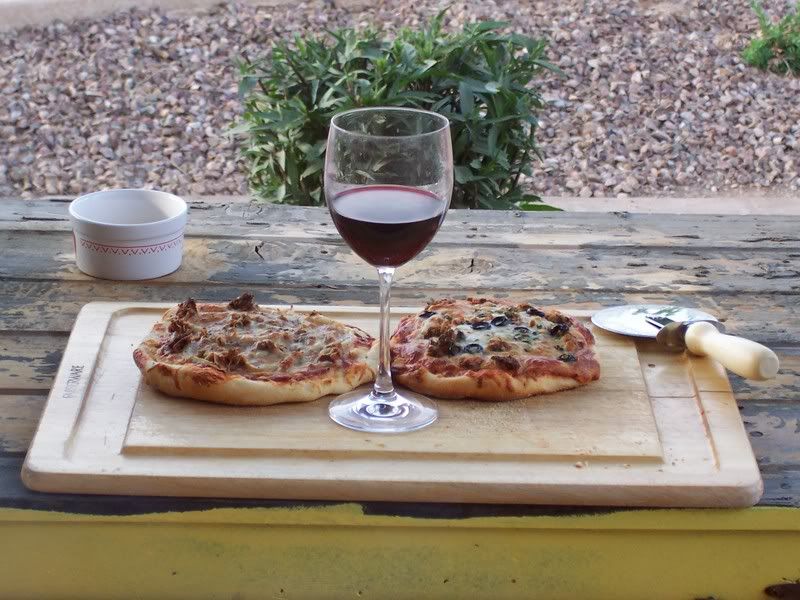 Here's the setup...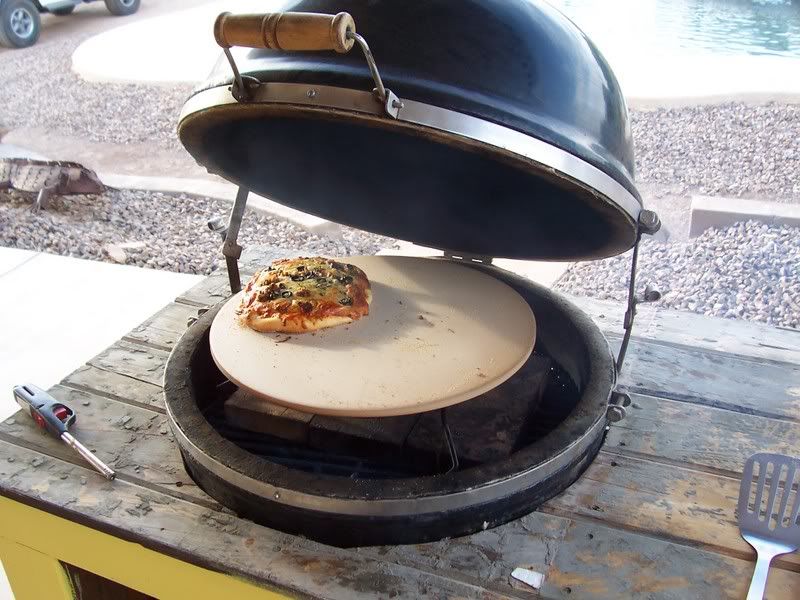 Cement pond in the background...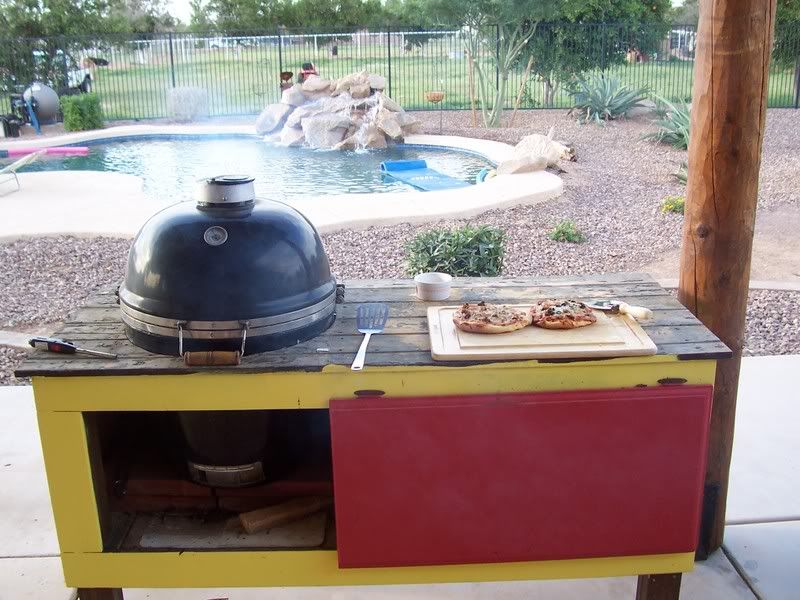 A few more shots of the finished product.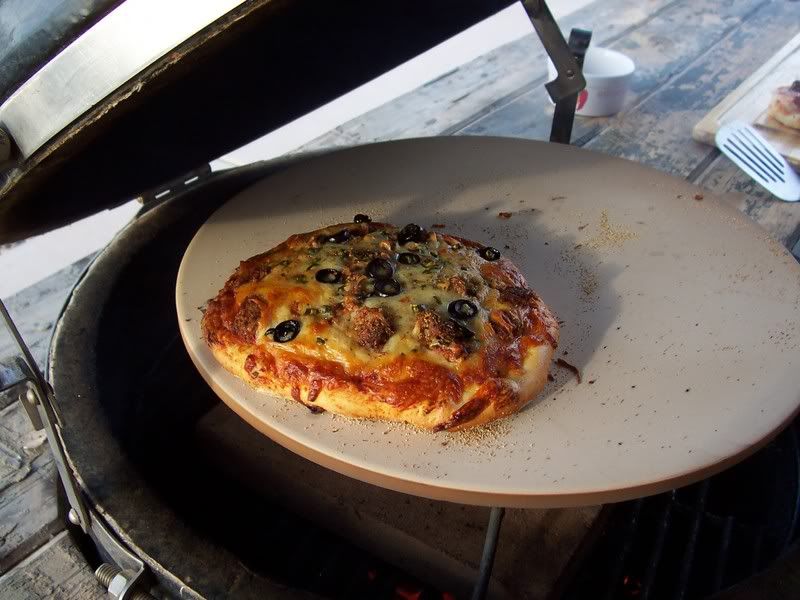 I hope all you Mother's out there had a great Mother's Day.
My wife got 2 pizza stones :lol: