Discussion Starter
·
#1
·
My friend and I whacked a couple of Mojaves this week. Single shot to the head with 9mm "kills them", but I have about 15 minutes of crazy video that proves that snakes aren't as dead as they make out to be. Mine moved for more than 5 hours after I chopped its head off, and my friend skinned his about an hour after he chopped its head off and it was trying to strike him, it was coiling up, all kinds of strange things. Rattlesnakes are from the Devil!
If I have the chance I'll post some vids up.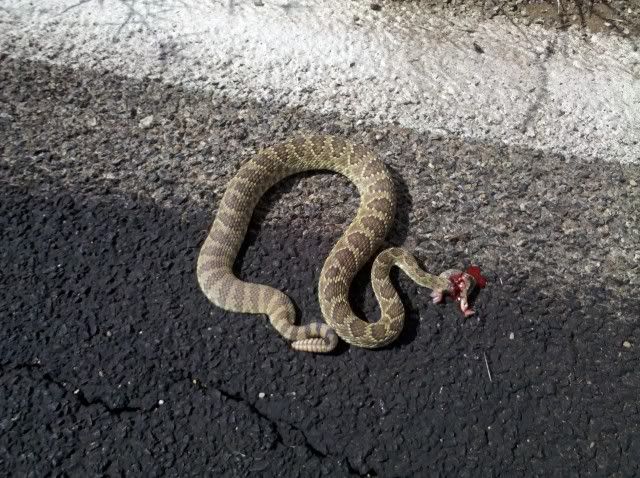 Watch yourself out there! The one I killed was headed right for me in the darkness while I was about to take a piss - good thing I checked the area with the lights before I climbed off the quad.