Discussion Starter
·
#1
·
Went out to my good old #2 hunting spot this morning. I got up alittle later that usual 6:12 AM and went out back for some morning coffee. I started thinking about yesterday missing some Quail I was hunting with Marshall and his daughter ( what a cutie she is and she loves the outdoors) and wanted to redeem myself. I have been trying to bag some Quail for a few weeks but no luck. I miss every shot I took at those Birds. I usually hunt birds with my 12 ga. and don't miss to many shots. The 12 ga. needs some work to it, so I have been using my 20 ga. . Well since it is the first weekend of Late Dove Season 2006 I thought I would warm up the ol' shoot'n eyes with some Dove. First shoot and BAM ..got one. It's not the gun. Action was kind of fast and was picking them out air with no trouble at all.
After getting some Dove I knew there were some Quail in this secert spot of mine. So on to the Quail. I flushed a small covey of six birds and took my shot and blasted one. Man did that fell good. It wasn't the gun like I thought, it maybe the choke and I am not use to it. I did miss some more shots ( about 3 ) and couldn't get some shots off due to trees and or sun.
In all I had fun and that is what it's about.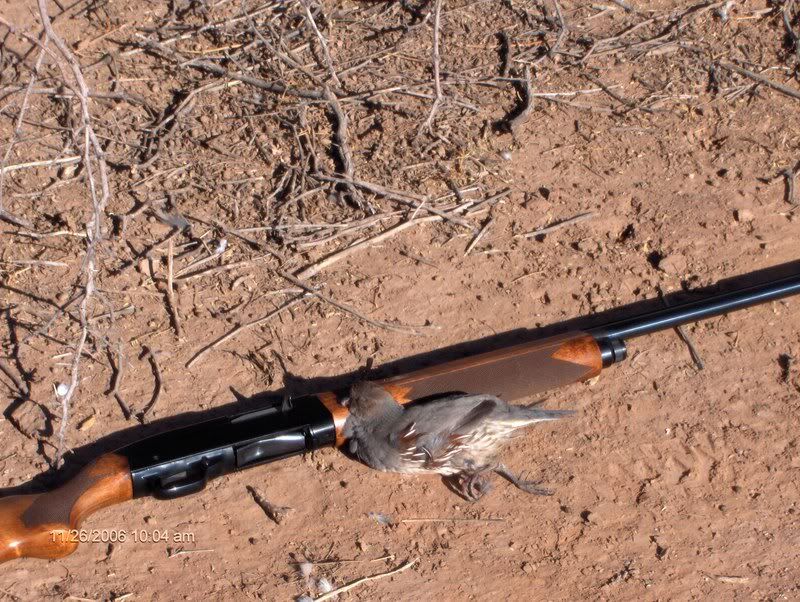 [/img]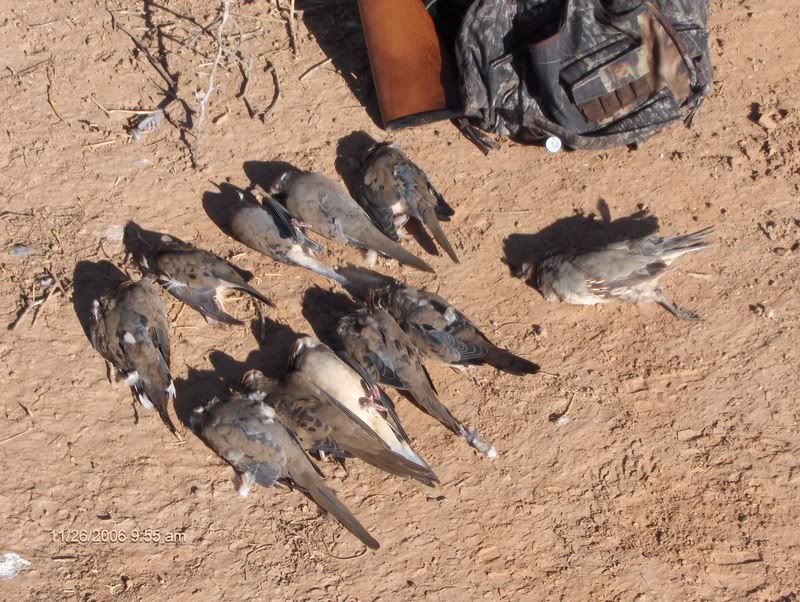 .