Discussion Starter
·
#1
·
Left the Queen Creek area last Friday about 9:00 am along with my neighbor enroute to unit 8.
Due to a miscommunication issue, what should have taken roughly 4 - 4.5 hours ended up taking about 6.5.
We went through Prescott, got on the 89, and headed north. Near Chino valley, we saw someone loading up
an antelope he'd bagged into his truck. Couldn't see it too well, but hey, a goat is a goat!
We ended up exiting 89 just after crossing Hell Canyon and made our way to Perkinsville Rd. Somehow or the other
we ended up on FR384...talk about a rough road. I was happy I took the jeep! This part took us probably 2 hours...
After the road smoothed out a little, I took these pictures of a meadow.
One more.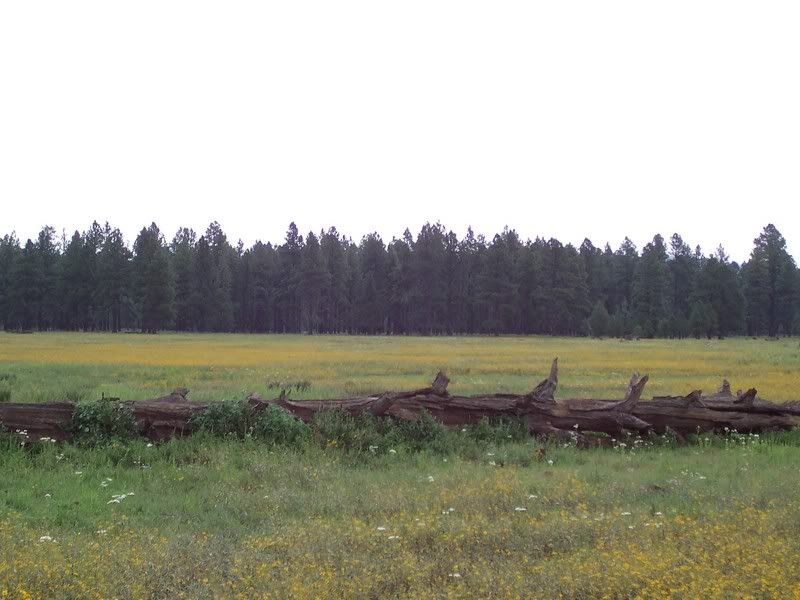 Here's what the jeep & trailer looked like..I'm glad I kept the sleeping bags and dry goods inside the jeep :shock: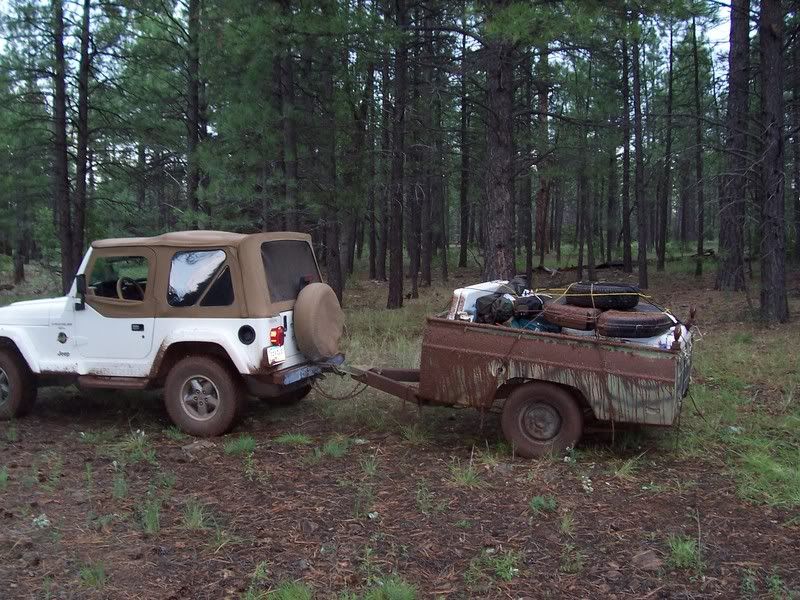 We hunted pretty hard without any luck. We did see quite a few does, and wouldn't you know it, a couple of turkeys.
No, I didn't have a turkey tag (I do now though!).
Saturday mid-day we drove on out to Sycamore point. I'd never been there before and found it worth the short drive from camp. Here's the pictures....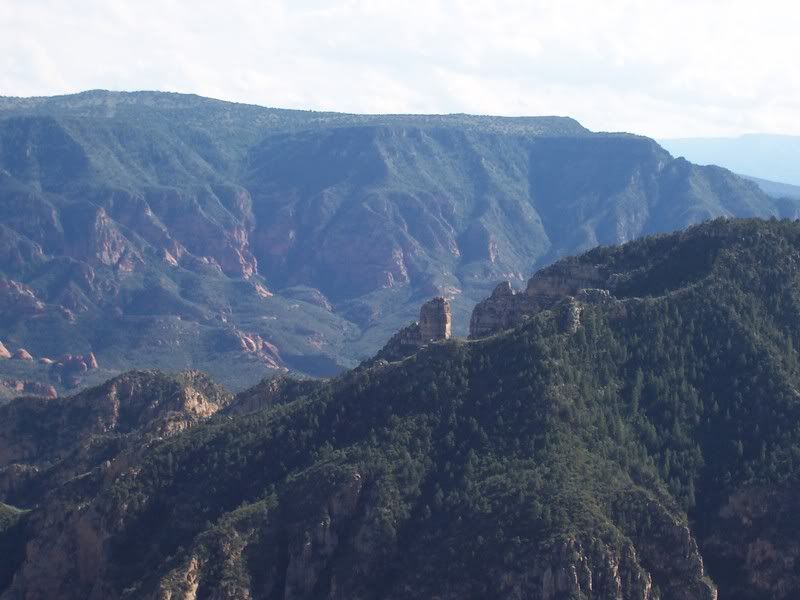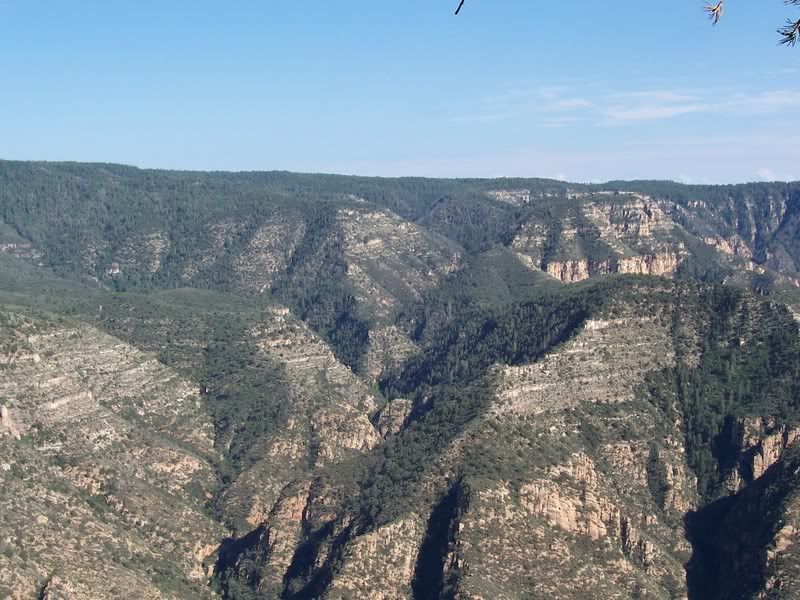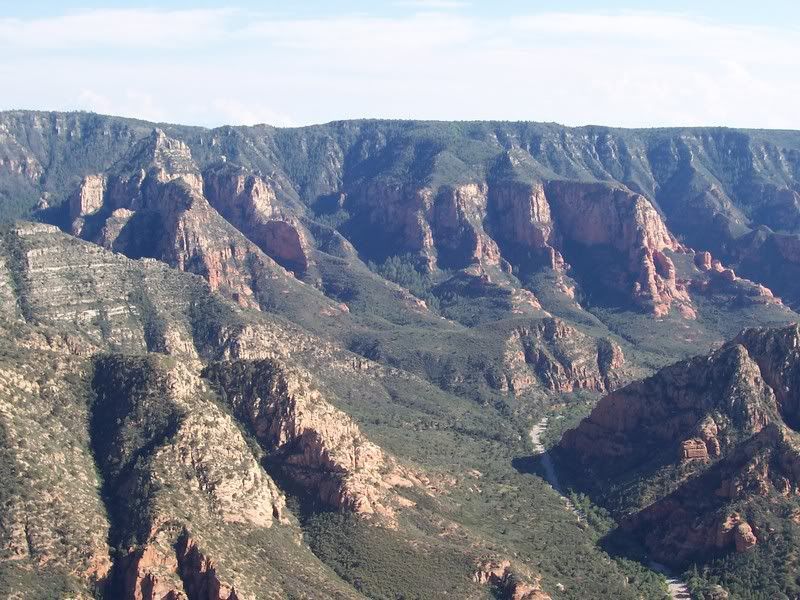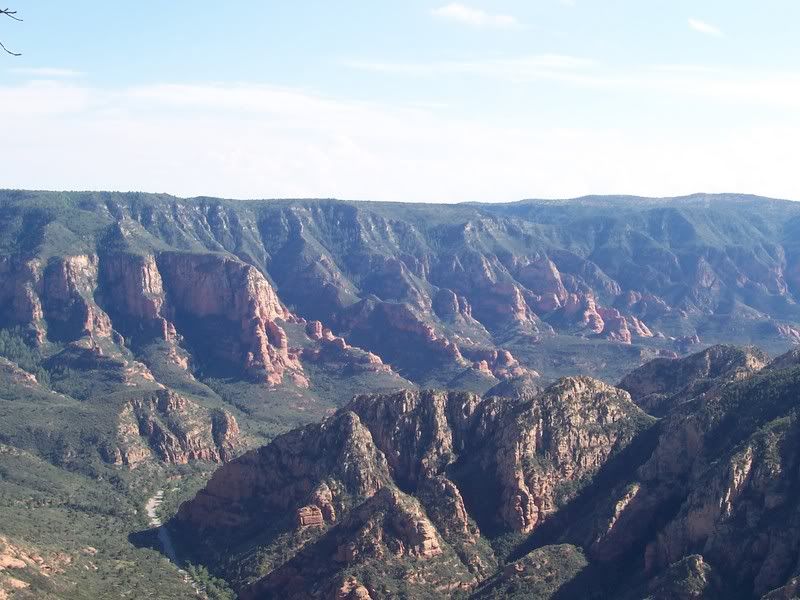 Overall, the trip was worth every minute, even without bagging anything. Really had a good time.