Discussion Starter
·
#1
·
Did anyone get lucky and get a lope tag this year? I know Garth did, you lucky dog! I am pretty bummed that I didn't draw yet again this year!! I guess I got spoiled when I drew archery 19A in 1999 and then again in 2001. Since then, nothing! It's killing me. I am out scouting for antelope nearly every single weekend. Now, though, my scouting is for my camera instead of my bow. I take several hundred pictures a weekend and I usually get a few good keepers. I attached a couple of fun ones. So let me know who drew what and if you need any help!!
This guys horns curl nearly straight back. Pretty cool from the side.
Can you say lopsided fawn to doe ratio?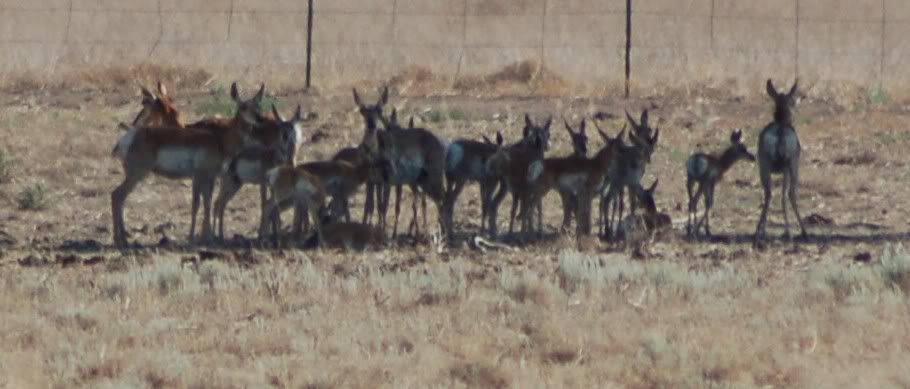 This little guy ran right up to my truck when I stopped to look at his dad. Cute huh?